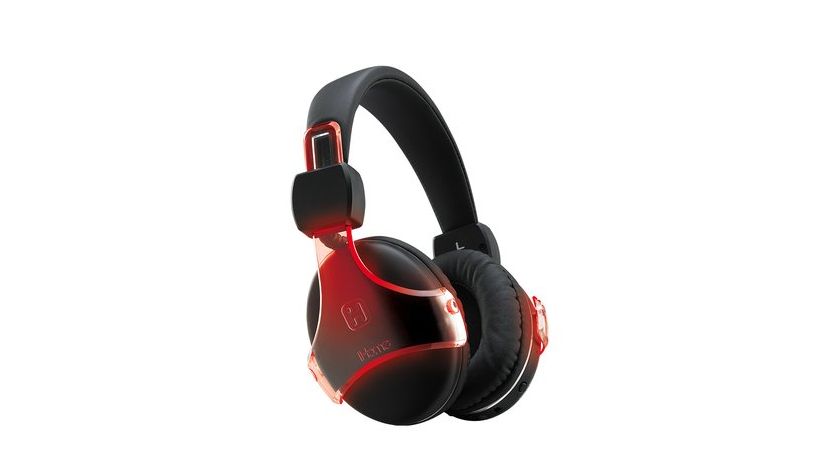 If you want your headphones to stand out from the crowd, you certainly could do just that with the latest release from iHome. The company's new FreedomGlow iB91 headphones have LED lights that are placed on top of each earcup.
The lights themselves are set up in clear acrylic clamps. The headphones offer seven individual colors, and a switch lets the clamps glow in four different modes: a static glow, a color fade effect, a way to cycle through all seven colors, and coolest of all, pulses of light that respond to the beat of any music that goes through the headphones.
Aside from the light effects, the FreedomGlow iB91 headphones support wireless Bluetooth connections up to 30 feet away. The rechargeable battery provides 8 to 10 hours of continuous use. There's also a built-in echo-cancelling microphone, along with a remote control on one of the earcups that gives users control over playing or pausing music tracks, switching tracks, answering an ending phone calls and, of course, volume control.
The iHome FreedomGlow iB91 headphones are currently on sale directly from the company for $69.99, so head to the link below to check them out for yourself!
Get it at iHome