Normally this is the time of year where things calm down a little, but for some reason that isn't happening this year. We've got plenty of news that happened in April, but we also put out a ton of reviews for a bunch of different products. May is sure to be even busier, but first let's take a breather and reflect on everything that's happened. This is Sound Guys Monthly.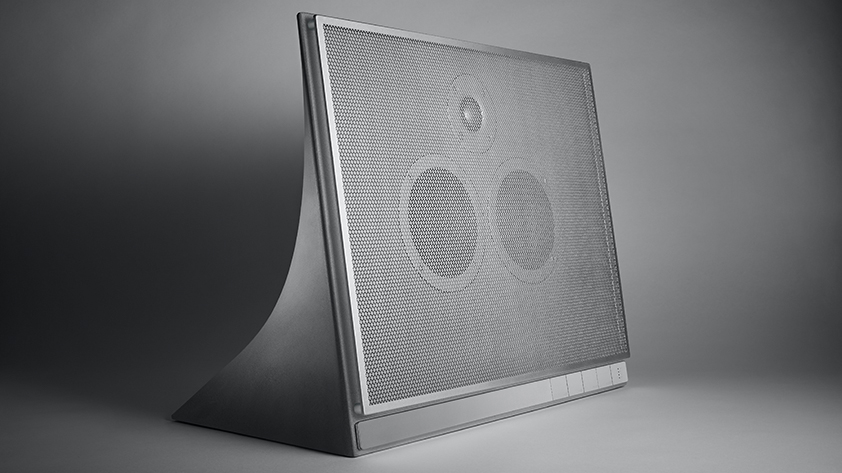 One of the more interesting new products to be announced in April was the MA770 speaker from Master & Dynamic. This is the company's first wireless speaker, and they're using the opportunity to make a statement both in design and audio. We got a chance to listen to this speaker in person and it does sound really impressive and works seamlessly with Chromecast built-in, but what's more impressive is that it's made of solid concrete. If you're looking for a statement piece for your house (or maybe an art gallery) this is something that's unique enough to be sold at the Museum of Modern Art in New York.
Last month Bose was getting sued by Doppler Labs for allegedly stealing earbud technology, and this month Bose is getting sued for allegedly tracking and selling user data without telling their customers. Tough month or two for the company. If you use the Bose Connect app, Bose might be tracking everything that you listen to whether it's podcasts, music, or YouTube videos. Basically any audio that goes through the headphones. That data is then sold anonymously to third party companies to serve you ads. Again, this isn't final and has just been brought to court so they could be completely innocent, but like we said. A rough month or two for the company.
On a brighter note, Bose also released two pretty interesting speakers this month. The Revolve and Revolve+ are Bluetooth speakers that pump out sound in 360-degrees. The Revolve+ is even IPX4 water-resistant so you don't have to worry about it getting wet if you bring it to the beach or poolside. Perfect timing for the warm weather. But this still Bose we're talking about, so if you want the Revolve+ it'll run you about $299 while the regular Revolve comes in at $100 less.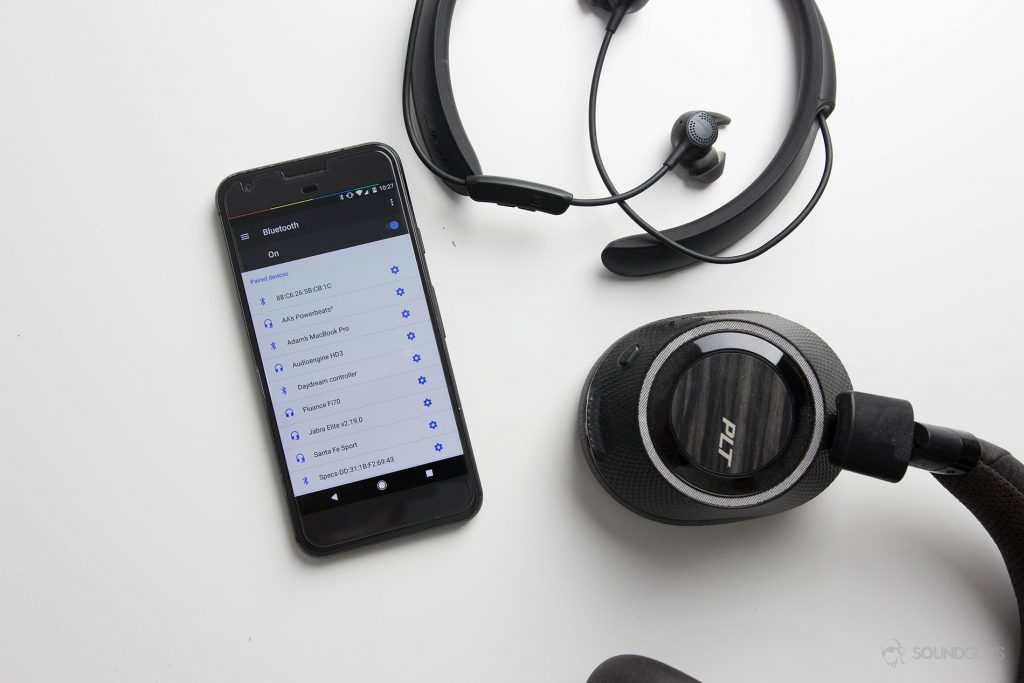 We also had a chance to stretch our wings this last month and write a few guides we think you might find interesting. Like this back and forth between Chris Thomas and Kris Carlon about what are the pros and cons of Bluetooth headphones. Let us know who you think won the argument in the comments below.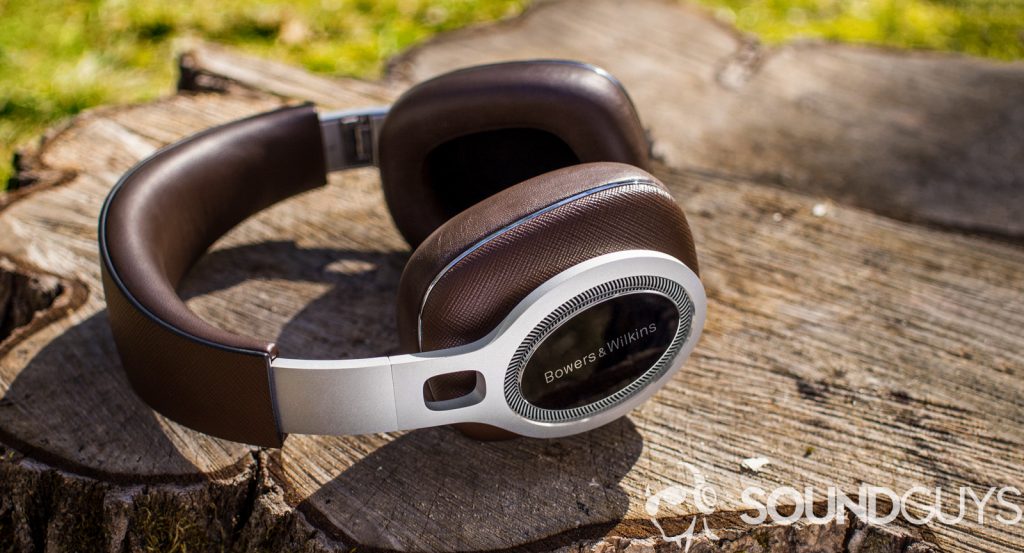 We did a lot of reviews this past month. We looked at the new Sonos PLAYBASE, the Blue Microphone Ella headphones, the HiFiMan Edition S, but the best we saw in April has to be the Bowers & Wilkins P9 headphones. Let's get one thing out of the way, these cost $900, although they're currently on sale at Amazon for $799.99. So needless to say they aren't for everyone. But that doesn't change the fact that they still really impressed our own Chris Thomas who reviewed them. If you're the kind of person who spends almost $1000 on headphones (or really likes leather) you should probably consider them, but that's not a lot of people.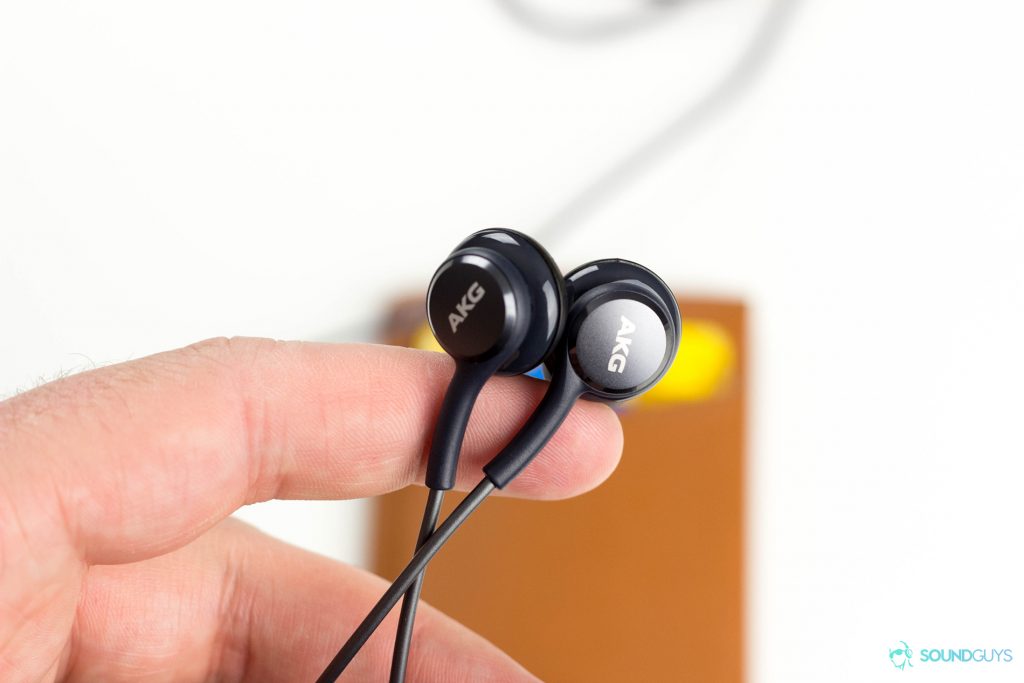 The Galaxy S8 was released this month, and we're giving the bang for your buck pick of the month to the headphones that come with them. These aren't better than most other $100 pair of headphones that you might get, but for a pair of 'buds that come "free-ish" with your phone it's hard to hate on them. They definitely sound better than headphones that come with any other flagship smartphone which, granted is a pretty low bar to clear, but if you're getting an S8 it's a nice accessory to have.
If you don't like the Samsung 'buds and are looking for another pair of earbuds for under $100, then check out our best list for, you guessed it, best earbuds under $100. Some of these picks should come as no surprise, as there are a few tried and true pairs that are probably going to be here for a while, but there's also a few new options that might catch your eye. Or your ear.
Giveaway
Grado SR60e Headphones International Giveaway!

So last month we were giving away the new UE Wonderboom, and the winner is  Jayesh D. from India. Congratulations, we hope you like your new cute speaker. For everyone else we're doing another giveaway this month. If you wanted to win a pair of Grado SR60e open-back headphones, now is your chance. The giveaway is international so good luck to all!
Frequently Asked Questions