Apple fans across the world are frantically taking out bank loans, selling their cars, and asking for promotions so they can buy the new AirPods Max. Okay, so that's a bit of an exaggeration, but the active noise cancelling (ANC) AirPods Max headset is pretty expensive at $549 USD. The AirPods Max has its benefits like unrivaled active noise cancelling, simple iPhone compatibility, and enjoyable sound quality. But the headset also has its drawbacks: a hefty price, the lack of a manual power switch, and a nearly useless carrying case. But hey, there are plenty of AirPods Max alternatives out there!
Editor's note: this list of the best AirPods Max alternatives was updated on Nov. 29, 2021, to add frequency response charts and update scores, as well as to include the Bose QuietComfort 35 II, Bose QuietComfort 45, and Yamaha YH-L700A in Notable mentions.
The Sony WH-1000XM4 is the best AirPods Max alternative
The Sony WH-1000XM4 and AirPods Max are neck-and-neck when it comes to the best active noise cancelling headphones on the market. The WH-1000XM4 has excellent ANC and plenty of features that you can access from an iPhone or Android device. In order to get the most out of Apple's flagship headphones, you need an iPhone (iOS or iPadOS device).
The AirPods Max only supports the AAC and SBC codecs while the Sony WH-1000XM4 supports LDAC too. It's unfortunate that neither headset supports aptX but both allow for wired listening; though, with the AirPods Max, you need to buy a special Lightning-to-3.5mm cable. Sony, on the other hand, keeps it simple with a 3.5mm headphone jack. If you're a productivity fiend who needs Bluetooth multipoint functionality, the Sony WH-1000XM4 is your best bet (multipoint only works when streaming over AAC though). You can enjoy automatic device switching with the AirPods Max, but this requires you to own multiple Apple devices.
Must read: Apple AirPods Max vs Sony WH-1000XM4
The Sony WH-1000XM4 reproduces accurate audio, so your music will sound the way the artists and producers wanted it to sound. The WH-1000XM4 lasts about 20 hours on a single charge and, unlike the AirPods Max which charges via an inconvenient lightning USB to USB-C cable, the Sony WH-1000XM4 charges via USB-C. You can also quick charge the Sony headset in a pinch.
You can make plenty of adjustments to the ambient sound intensity, sound profile, and more through the Sony Headphones Connect app. The Headphones Connect app also lets you enable noise cancelling optimization based on your environment. You'll also want to use the app to set up Sony 360 Reality Audio, which is compatible with some music streaming services like Tidal and Deezer.
What you should know about the best AirPods Max alternatives
Before you buy any of the best AirPods Max alternatives from your favorite headphone vendor, there are a few things you should know about the best AirPods Max alternatives, such as how to maximize your active noise cancelling performance, what exactly you're sacrificing in terms of Apple compatibility, and how Bluetooth codecs work.
How active noise cancelling works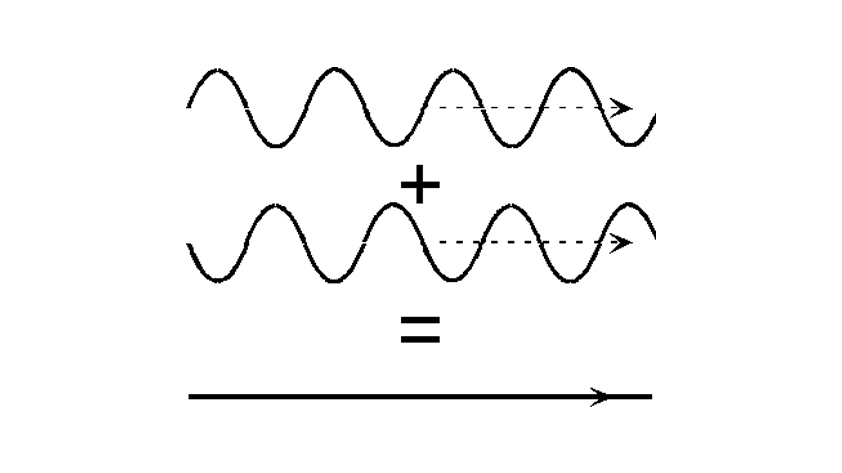 Constructive and Destructive Interference
You can read our in-depth article that breaks down the technicalities of active noise cancelling technology, but the short of it is this: active noise cancelling headphones use destructive interference to combat ambient noise. Headphones rely on outward-facing microphones to record environmental noise and then create an inverse sound wave (anti-phase) to cancel it out. When done well, all you should hear is your music and little to no external noise. Sometimes headphones also have inward-facing microphones to cancel out naturally occurring inner-ear resonances too.
In order to optimize ANC performance, you need the best passive isolation you can get. With headphones a good fit means the ear cups fit all the way around your ear and don't leave any gaps between the padding and your skull. If you're dealing with earbuds a cogent seal is indicative of a proper fit.
Apple compatibility
Many non-iPhone users may find themselves on this page because they like all the bells and whistles the AirPods Max offers, but their Android devices can't take advantage of these features. Apple products have a lot of proprietary features, so we usually reserve AirPods recommendations for iPhone owners. However, if you're an Android user who couldn't care less about these features and just wants the AirPods Max for the stellar ANC performance and sound quality, then go for it.
For ultimate compatibility, it's always best to stick within a single brand, but a lot of people don't want to do this. Luckily a lot of products, like many of those on this best list, are OS agnostic, so you can enjoy plenty of customization no matter your source device.
What is a Bluetooth codec?
When you're shopping for Bluetooth headphones, it's worth keeping an eye on Bluetooth codecs. A Bluetooth codec determines how a digital signal from your source device is converted to audible media in your headphones. Think of it as a language—the source device and headphones need to speak the same language.
All Bluetooth devices support the SBC codec, but there are newer and better codecs out there, such as AAC for iPhones and aptX for Android phones. These codecs can stream high-quality audio but the functionality is limited. iPhones don't support aptX streaming and Android phones can stream over AAC, but the Android OS can't efficiently encode AAC in a uniform fashion: it's highly hardware-dependent.
There are more codecs out there than SBC, AAC, and aptX, and you can head over to our full explainer piece to learn about all the common codecs.
The Bose Noise Cancelling Headphones 700 is durable
While it's not quite as comfortable as the Bose QuietComfort 45, the Bose Noise Cancelling Headphones 700 is a delight to use thanks for its lightweight build and comfortable fit. One standout feature the Bose Noise Cancelling Headphones 700 has over the competition is water resistance. The Bose Headphones 700 has an IPX4 rating, meaning it can withstand light splashes.
The Bose Noise Cancelling Headphones 700 has a few buttons for power, ANC adjustment, and Bluetooth pairing, but all media playback controls are facilitated through touchpad gesture controls on the ear cups. If you download the Bose Music app you can select between 11 sound settings, switch source devices, equalize your music, and select your smart assistant of choice.
Thanks to the isolating ear pads, these cans have solid ANC performance and sound quality. The noise cancelling attenuates low and midrange frequencies pretty well (especially with firmware 1.8.2), but it can't touch the AirPods Max. You can enjoy a neutral-leaning frequency response and adjust the sound profile a bit within the Bose Music. These headphones only support the SBC and AAC codecs, which is unfortunate, but the ear cup houses a 2.5mm headphone jack for lossless playback.
See: Apple AirPods Max vs Bose Noise Cancelling Headphones 700
The Sennheiser MOMENTUM Wireless 3 gets style points
If you're looking for auto-pause and auto-resume, aptX, aptX LL, and AAC support, and much more, the Sennheiser MOMENTUM Wireless 3 just might be for you. This wireless noise cancelling headset has a premium build with its leather headband and plush memory foam ear pads, though the headband might cause pain at the crown of your head if you wear them for a long period of time.
The default frequency response emphasizes bass frequencies quite a bit, but you can equalize this in the Sennheiser Smart Control app. You can also use the app to adjust ANC levels and enable a transparency mode. The active noise cancelling is effective at quieting midrange frequencies, and the headphones' passive isolation quiets high frequencies. Unfortunately, the headphones don't do a very good job of attenuating low frequencies which are the most important frequencies if you're trying to cancel out the rumble of an airplane or bus.
The Sennheiser MOMENTUM Wireless 3 charges via USB-C and lasts roughly 13 hours, 30 minutes on a single charge. It also supports quick charging. If you run out of battery, you can plug in the 3.5mm cable but it lacks a mic and remote. The headphones have button controls that can be used to access your smart assistant and control playback, and the headphones power off just by folding them in at the hinges.
If you want a comfortable, premium pair of ANC headphones, get the Shure AONIC 50
Before the Apple AirPods Max came into existence, the Shure AONIC 50 was one of the best noise cancelling headsets around. This isn't to say that its ANC is outdated by any means—it is still quite good. The AONIC 50 effectively cancels out noise all across the frequency spectrum, and even without ANC enabled its isolation is great.
The Shure AONIC 50 is very comfortable thanks to the lightweight plastic build and faux leather ear pads and headband. These ear pads are comfortable for people who wear glasses, which is a bit of a rare find with large headphones. You control the AONIC 50 from buttons on the right ear cup, and the multifunction button lets you access your preferred smart assistant.
The Shure AONIC 50 noise cancelling performance is stellar, particularly when it comes to combating low-frequency sounds. This was measured with firmware 0.4.9. You can connect the Shure AONIC 50 using an array of Bluetooth codecs, including SBC, AAC, aptX, aptX Low Latency, aptX HD, and LDAC. Regardless of what kind of smartphone you have, you'll have access to high-quality Bluetooth audio. Of course, you can always plug in the 2.5mm-to-3.5mm cable for wired listening or if it runs out of battery. That's not likely to happen too quickly though because the Shure AONIC 50 lasts 19 hours, 46 minutes on a single charge.
You can adjust ANC and Environment mode intensities from the ShurePlus Play app, which you can also use to EQ the sound signature.
The Apple AirPods Pro is the best true wireless AirPods Max alternative
If you want to stick within the Apple-sphere but don't feel like shelling out $549, well, we don't blame you. The Apple AirPods Pro is a great true wireless alternative to the AirPods Max. This is among our favorite set of noise cancelling true wireless earbuds.
The AirPods Pro has pretty much all the comforts the AirPods Max have, like the H1 chip for easy connection to and between Apple devices, a battery optimization feature that preserves the long-term battery health of your headset, and some fun features like Spatial Audio, which mimics surround sound. If you don't have a myriad of Apple products, you'll be missing out on a lot of these features because many of them are only available for iOS and macOS.
See: The best noise cancelling true wireless earbuds
The earbuds have an IPX4 rating, so they're a good option for workout earbuds. Apple integrated a pretty decent microphone system and you can use this for casual calls, and professional ones in a pinch. The AirPods Pro case charges via Lightning cable and the earbuds last about 5 hours e with ANC enabled.
For earbuds, they cancel out low-frequency noise well enough and passively block out plenty of high-pitched sounds. The AirPods Pro frequency response is tailored to the average consumer with a bit of bass and treble emphasis.
Best Apple AirPods Max alternatives: Notable mentions
Why you should trust SoundGuys
Each writer at SoundGuys has accumulated years of experience reporting on the consumer audio market, and our staff adheres to a strict ethics policy. We don't use ads or sponsored content on the website at a time when doing so is the norm. SoundGuys' survival depends solely on readers enjoying their purchases. We pride ourselves on transparently outlining objective facts, while accounting for the subjective experience to contextualize an audio product's performance. When we do misspeak, we correct and own up to it.
Frequently Asked Questions