Yes the deed is done. Apple released an iphone without a headphone jack this past month. But that's not all that happened. Libratone released some products and so did Creative Labs. September was one busy month.
This is Sound Guys Monthly, the monthly show where we go over some of the big audio news from this past month. Not only does this include a change to a particular product and that particular products headphone jack, but we IFA 2016 was also a pretty big deal. So let's get into everything that happened.
Okay, let's just get this one out of the way. The biggest news this past month was something we kind of already knew. The new iPhone 7 does not have an 3.5mm input. Instead, Apple is claiming that the future is full of Bluetooth products and lightning connectors. If you have or are getting an iPhone 7, many (if not all) of your headphones won't work anymore unless you use a dongle.
There are plenty of reasons why Apple claims to be ditching the standard, some of which are valid and some are a bit of a stretch. So if you want to dig deeper make sure to check out the article written by Rob Triggs over at Android Authority which goes over everything in a better way than I can explain in 30 seconds. On the bright side, there will definitely be more Bluetooth and lightning connected products coming. Some of which are already here.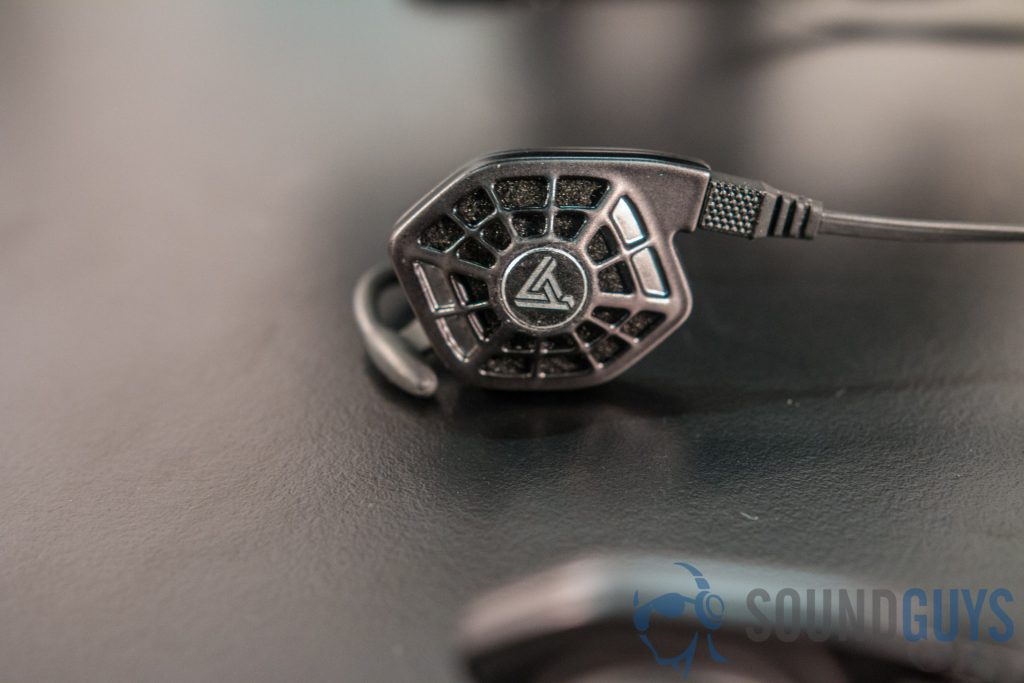 Audeze is a premium headphone manufacturer that, until now, only had a few very expensive and very good sounding pairs of headphones. Now they can add the iSine10 and iSine20 to their product line-up, two very good sounding and slightly less expensive pairs of in-ears. The team got a chance to check out the iSine10 at IFA, and they left an impression.
They even received our award for "Best of" in audio equipment. The iSine10 and 20 have a futuristic spaceship-like design and are the smallest planar magnetic headphones you can get. They come with Audeze's custom CIPHER cable which has a DAC built into the wire and ends in a lightning connector. Good news for you iPhone 7 owners. The iSine10 cost $399 and the iSine20 are $599, both are expected to ship in early November.
If you thought we were done talking about lightning connected headphones, you were wrong. Libratone also wants in on the action and is expanding passed speakers into headphones with their new Q-Adapt in-ears, an active noise cancelling pair of earbuds that draw their power from your iOS device. These come with the benefit of being sleek with no battery pack and having on-board controls, but also the obvious downside is you can only use them with your phone. If you want to broaden your use cases to beyond your iPhone, you can opt for the Q-Adapt on-ears, which are a Bluetooth pair of headphones that have a 15 hour battery life. These are slated for official release sometime this month with the in-ears costing $179 and the on-ears $249.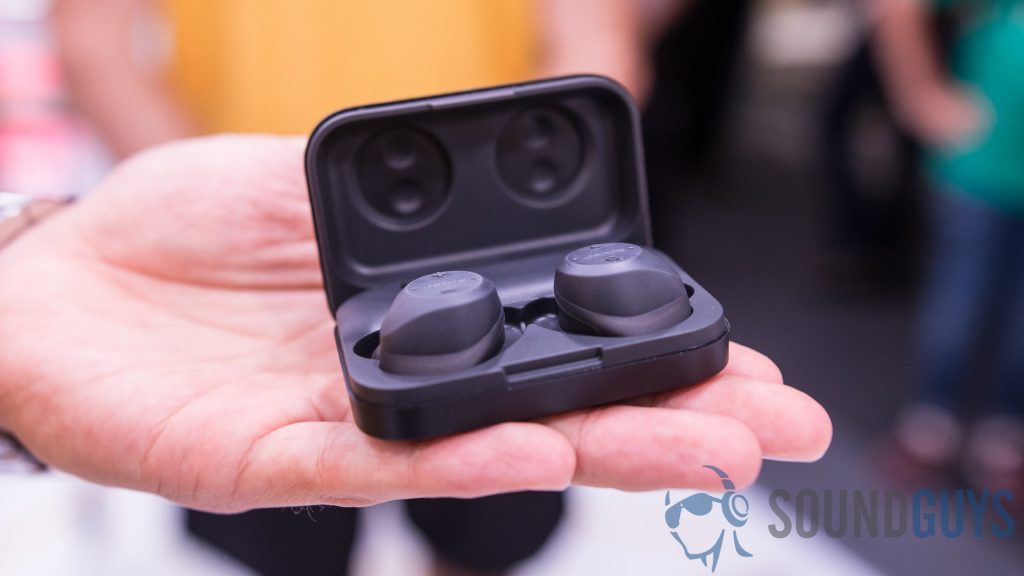 Jabra has just been cranking out headphones and their newest are also pretty interesting. The company is taking a shot at truly wireless audio with the new Elite Sport Wireless. These have a 3 hour battery life and come with a rechargeable case so you can get up to 9 hours. They have an IP67 waterproof rating so you can use them for exercise, and also have the Trackfit sensor of their Sport Coach headphones to track your movements. If you're tired of any kind of wires on your exercise headphones, you can pre-order them now for $249 or wait until October 30th when they'll be exclusively sold at Best Buy.
And full circle, back to new products that were announced at IFA. Creative Labs has a good history with consumer speakers. We loved the Roar and Roar 2, and at IFA the company announced two new speakers the Muvo 2 and Muvo 2c. These aren't as feature packed as something like Roar2 or the iRoar (full review coming soon), but they do borrow the ability to play music from a micro SD card from them. The Muvo 2 has a battery life of 10 hours and costs $79, while the smaller 2c has a 5 hour battery life and costs $49.
Out of all the products we reviewed this past month, the best one had to be the UE Roll 2. It sounds good enough for most uses but what really makes it awesome, is it's build and design. This speaker is IPX7 waterproof which means you can submerge it, and also has a handy little bungee cord for hanging it anywhere you want. It isn't much of an improvement over the original, but it is an improvement in a number of little ways that matter.
Our bang for your buck pick this month goes to the Soundcore Nano by Anker, a company that seems to have found a home in the quality budget range. Now don't get me wrong, this isn't exactly a great speaker. Battery life in particular is terrible. But the premium build, ultra portable design, and somewhat decent sound makes it hard to not recommend for only $20.
I know, I know, you're probably tired of hearing about the new iPhone's lack of a headphone jack. Trust me, so am I. But there's still a huge amount of people who are going to get it. So if you do get one (or if you already have one) check out our list for the Best Lightning headphones you can get right now. This list is sure to explode over the next year as we test out new products, so definitely subscribe so you don't miss out.
Giveaway: Beats Solo3 Wireless
Last month we were giving away a JBL Charge 3, and if you're Ever C. from the Philippines, it's yours now. Congratulations we hope you make good use of your new speaker. This month we're giving away something a little different. If you're subscribed you saw that we reviewed the Beats Solo3 Wireless, and if you want one all you have to do is follow the links in the description to win. The giveaway is international so you can win as long as you live on planet Earth. Good luck everyone!
Frequently Asked Questions